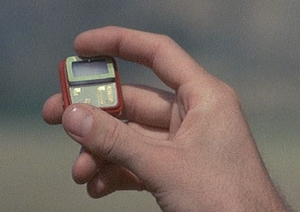 Communo Crystals are a key componant in long range communications.
A device that Centauri once gave to Alex Rogan contained communo crystals. By tapping the crystals, Alex was able to signal to Centauri that he wanted him to return to Earth.
When Alex found that Beta was accidentally left behind on Earth, he tapped the communo crystals to summon Centauri to retrieve him.