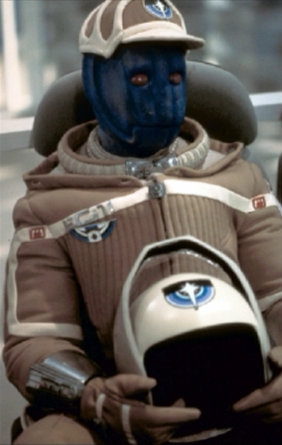 An alien known as Bluudewd attended the briefing for starfighter recruits at Starfighter Command.
Physiology
Edit
Bluudewds have skin of both dark and light blue and have red eyes.
Many Bluudewd were seen among the new recruits.
It's possible that Centauri is a member of the Bluudewed race.
The name "Bluudewd" likely is a pun meaning "blue dude".